Want To Learn Grade 1 Music Theory?
We've been there, it's hard. There are so many different things to learn and it can get pretty confusing with all the different words and symbols to learn. Where do you start?
Over the past 12 years of teaching music theory we've helped thousands of students learn and fully understand music theory and now we've put together a step by step guide to help you get there too.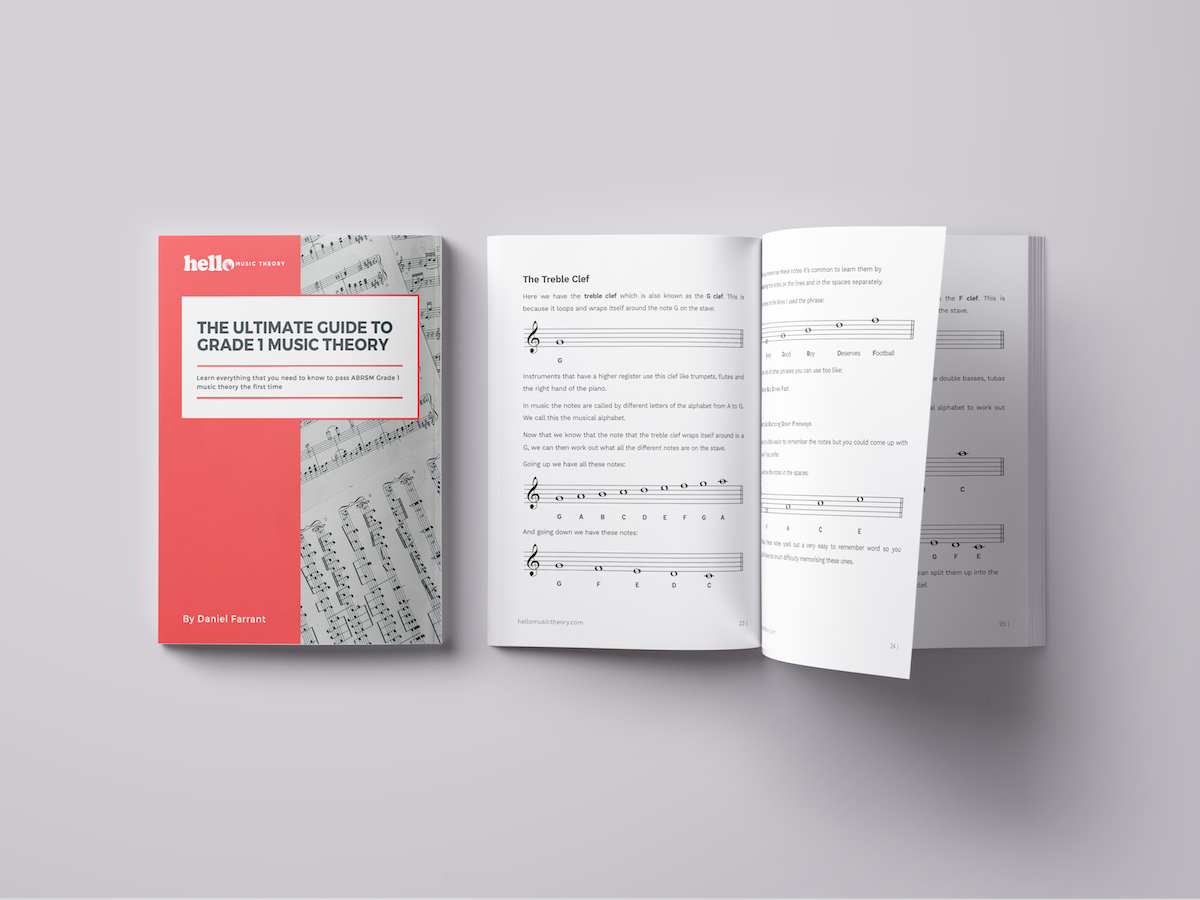 If you're beginning to study music theory then this guide is for you. This book will take you from a beginner knowing nothing about music theory to passing your grade 1 music theory exam.
Over 16 chapters and 79 pages we take you through topic by topic, in depth, with no jargon and loads of examples so that you can see and understand how everything works.
In this guide we'll cover:
• How to read and write out music
• How pitch works
• How major scales are formed
• How to use time signatures
Plus everything else that a new musician needs to know.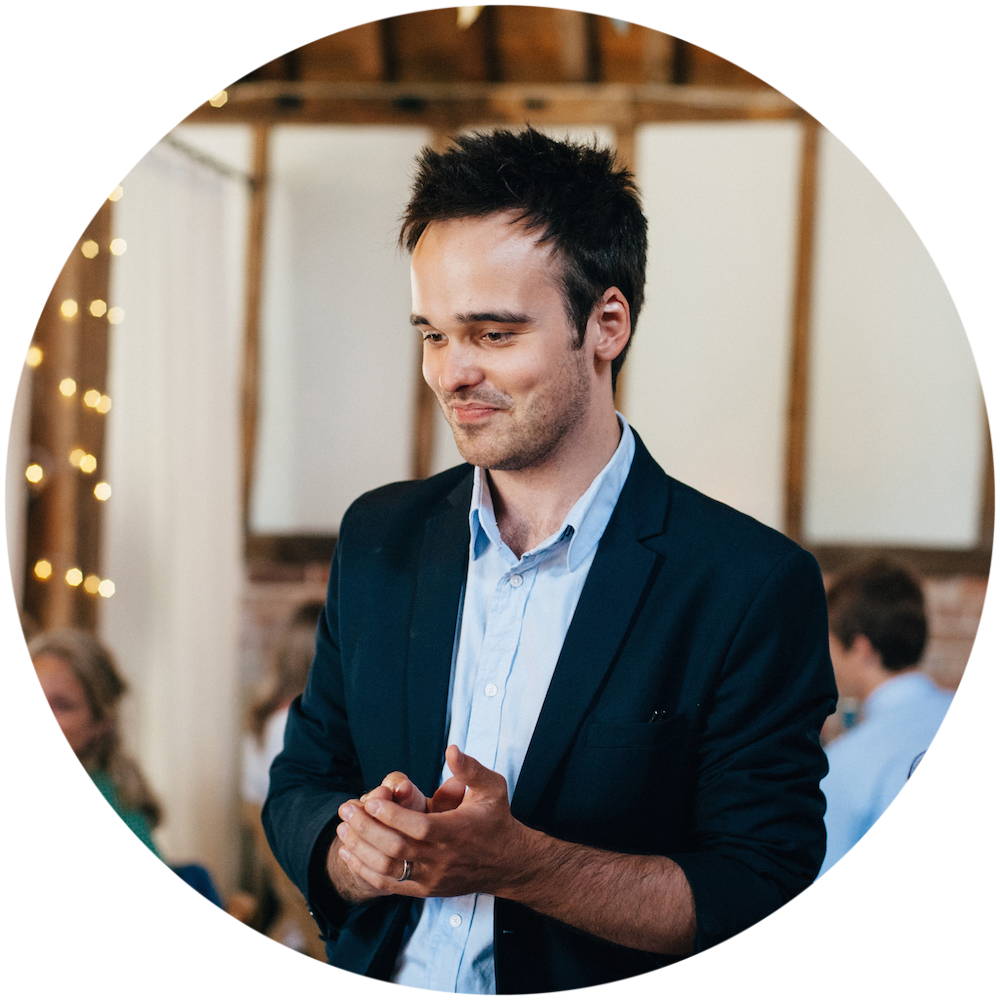 Hi I'm Dan, I've been teaching music theory for the last 12 years.
After graduating from the Royal Academy of Music back in 2012 I founded Hello Music Theory to help my pupils with their theory exams.
I play the double bass and piano, live in Surrey in the UK where I run this website.
If you have any questions feel free to get in touch.
Download the first three chapters for free! Just pop your details in below and we'll email over a sample for you to get started learning music theory.
We'll also send over some of our favourite music theory resources for anyone learning grade 1 music theory and keep you updated with our latest news and offers.
We're confident that you'll be happy with all our resources, but, just in case, everything comes with a 100% money back guarantee.
If you have any issues and we can't make it right for you we'll give you your money back. Read more about our refund policy.